---
Optional Equipment
---
Make your trip more enjoyable and rent Optional Equipment !!
The items shown bellow may not be offered by every owner. When you request a price quote simply check off the items you may be interested in renting. Our agent will let you know which items are available.
All prices are approximate. *Denotes a daily rate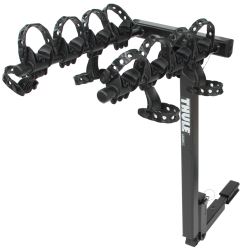 2/3/4 Bike, Rack-Class 2 hitch *day
Each owner may have a Bike Rack available. Bike racks can accommodate 2, 3 or 4 depending on their size. Be sure to check the RV's detail page in order to find out if the RV you are interested in renting has a bike rack available.
Cost: $10.00
---